About
Designing Destinies
With Nikki
Schedule A Free 30 Minute Consultation
Turning Businesses into Success Stories
Nikki Buus Antone is the owner of Designing Destinies and has over 25 years of experience in executive coaching, leadership and team development, accountability management, sales management and strategic planning. She was a senior manager for a Fortune 500 company for almost 20 years and has helped several leaders in her community achieve their goals and achieve top-level awards in their fields.
Nikki's Strengths:
1.    Strategic – A distinct way of thinking, having a strategic mindset enables me to see patterns in levels of complexity. I am able to point out potential obstacles in life and find the best ways to overcome them.
2.    Achiever – With an internal fire burning inside, nothing can get in the way of my drive. I seek to achieve something tangible every day and thrive off of accomplishments and results.
3.    Woo – Standing for "winning others over", in layman's terms, I am a people person. I love getting out and being involved in the community, drawn to meeting new people and experiencing new situations.
4.    Activator – Impatient for action, life is a constant stream of learning and implementation. I am not afraid to put myself out there, as constant action keeps my brain fresh and informed.
5.    Significance – As an independent spirit, the work I do is a passion, not just a job. I strive to create significance not just in my own life, but in the lives of everyone I touch. 
6.    Communication – Exceptionally easy to put my thoughts into words, as a communicator I like to speak, describe and speak in public in a way that piques interest and captures attention.
7.    Ideation – I am fascinated by ideas. As a business coach, my ideation strength helps me to find connections amongst people and within an organization.
8.    Belief – Belief means I have a defined purpose for my life, driven by a core set of values. I value responsibility and ethics amongst myself and others.
9.    Competition – Competitive to the core, I revel in competing in contests and always strive to outperform. That also means bettering myself by learning and growing every single day.
10.    Command – With a strong presence, I tend to take control of a room and am a prime decision-maker. I am driven to take charge and always feel compelled to take on life.
My personal mission is to inspire and empower businesses. Are you ready to use my specific skill sets to accelerate your business growth?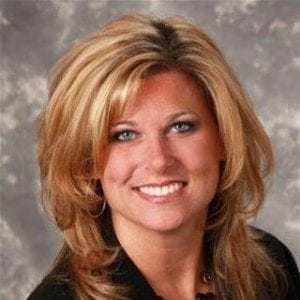 For most of her career she managed over 200 people in the Northern Nevada area where she oversaw their professional development plans and sales/service execution. She won top sales & service awards consistently in this role and is passionate about spreading the knowledge.
Over the last 15 years, Antone has spent her time studying leadership and life skills, helping others to align personal and professional goals to meet the greatest potential that they were created to be. She is a Gallup-Certified Strengths Coach as well as an Emergenetics Associate. She leverages these assessments along with all of her experience and integrates it into her one-on-one executive mentoring time, her large group training sessions and her accountability coaching.
Antone is a native Nevadan and is a graduate of the University of Nevada, Reno as well as the University of Washington Masters Program. She was honored by the Nevada Women's Fund as a Woman of Achievement in 2003 and has served on several boards in the Reno area over the last 25 years, including the Chamber of Commerce Board and the Board of Junior Achievement where she was Chairman for two years. She was awarded 4 times the top in company 1% award from a Fortune 500 company as well as Management Excellence awards and numerous service awards.
GET STARTED TODAY
Contact Us